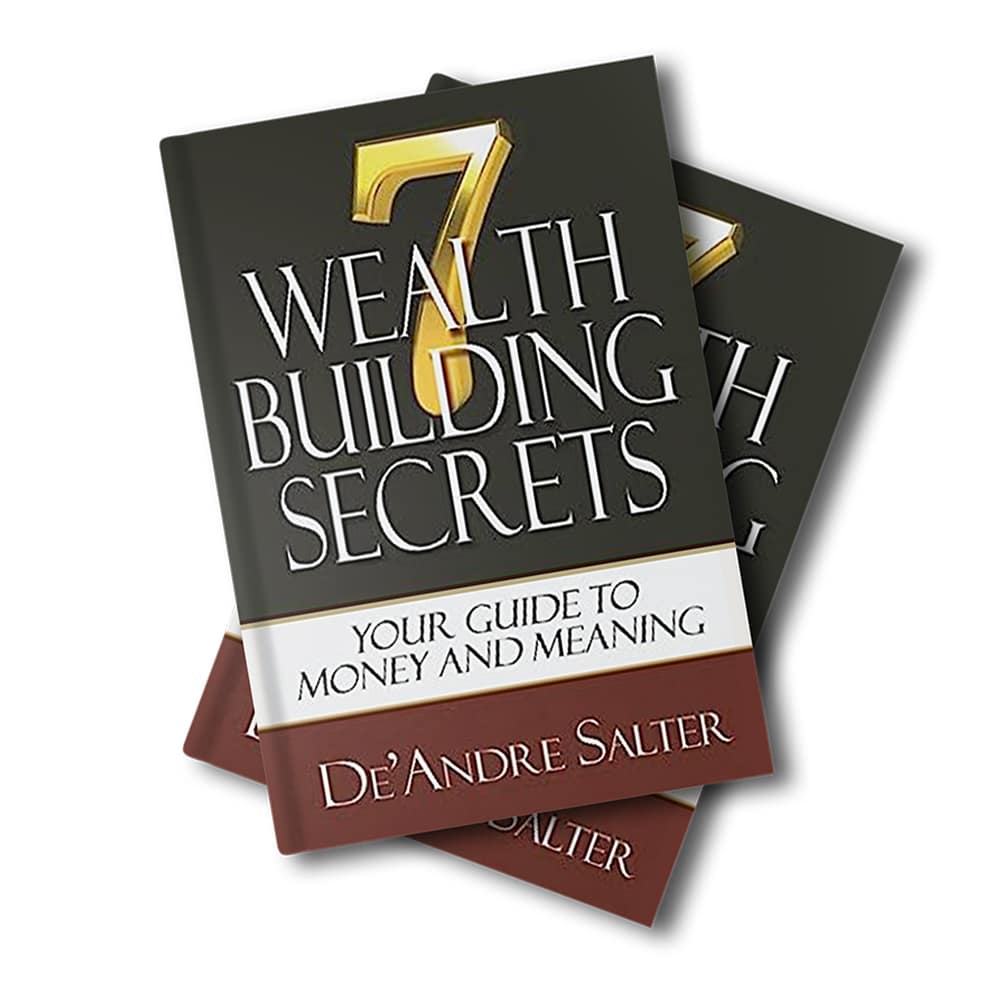 7 WEALTH BUILDING SECRETS
(2015, book) – Your Guide to Money and Meaning
Description
What you are about to discover is not a short-term fix or a treasure map that will lead you to instant riches. No, it is far more valuable. And it is life transforming because the best path to abundance is from the inside out.
There are seven divinely established wealth building secrets, and when you embrace them, they will revolutionize your financial well-being and your future.
This book walks you through seven wealth building secrets, providing biblical examples and practical steps anyone can take right away.
Says the author, "I pray what you will find written on these pages will turn your life around―as it has mine and the countless lay people, entrepreneurs, and others I have been blessed to coach."